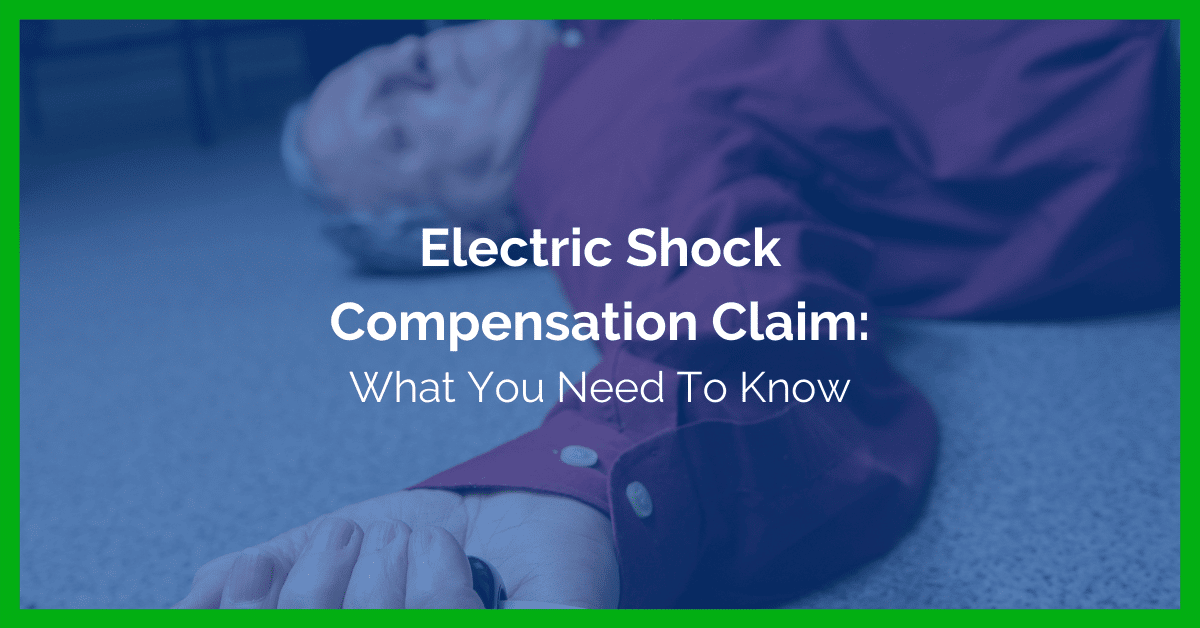 If you or a loved one has suffered an electrocution or otherwise been injured by electricity, you may be able to file an electric shock compensation claim for workers' comp benefits, pain and suffering compensation and/or wrongful death damages under the laws of your state.
Workers' Compensation benefits
When a person suffers an electrocution in the workplace or in the course of his or her employment that results in serious or fatal injuries, the person and/or his or her family may file an electric shock compensation claim against the person's employer under the state's workers' comp law.
A workers' comp lawsuit will cover a person's medical bills and lost wages. In the case of a fatal workplace injury, the lawsuit would cover the lost wages that the deceased person would have earned and use to support his or her dependents had the work-related electrical injury tragedy not occurred.
Pain and suffering lawsuit for electrical injury
A lawsuit for pain and suffering compensation can be filed against any responsible third parties, except the injured person's employer if the injury was sustained at work and/or in the course of the person's employment.
Wrongful death lawsuit for electrical accident
A wrongful death lawsuit can be filed against responsible third parties, except against the deceased person's employer if the fatal injury was work-related. Damages for pain and suffering, loss of society and companionship and funeral expenses can be recovered.
How much compensation for an electric shock injury claim?
The compensation for an electric shock injury claim depends on several factors, including: (1) your injuries; (2) your current and future medical needs; (3) whether you are disabled from working; (4) your pain and suffering; and (5) your lawyer's experience, track record and reputation.
This is where your choice of lawyer is particularly important. Insurance companies and utility companies keep tabs on attorneys and they know what attorneys go to trial and which ones don't – and which ones "settle cases short."
The bottom line is that attorneys who are known for going to trial can settle cases for more money and often much faster.
What is the average compensation for electric shock?
Unfortunately, there is no public or private entity – at either the state or the national level – that collects, updates, reports and/or publishes data about the average compensation for an electric shock claim.
The results that we have obtained for our clients include a $6.1 million wrongful death jury verdict in Wayne County, Michigan, on behalf of the family of a 5-year-old girl who was tragically killed when she made contact with a downed Detroit Edison power line that had been negligently installed and maintained. Factoring in sanctions and interest, the total award came to $10 million.
If you want to find out how much your case is worth, you can call us for free consultation with one of our experienced electrocution attorneys.
Need help from an experienced electrocution lawyer?
If you or someone you love is a victim of serious personal injury or death caused by electricity, you can call and speak with Jeff Feldman, perhaps the nation's most experienced electrocution attorney. Jeff has litigated cases involving low hanging power lines and against utility companies in states throughout the country. You can call toll free at (800) 548-0043 for a free consultation.