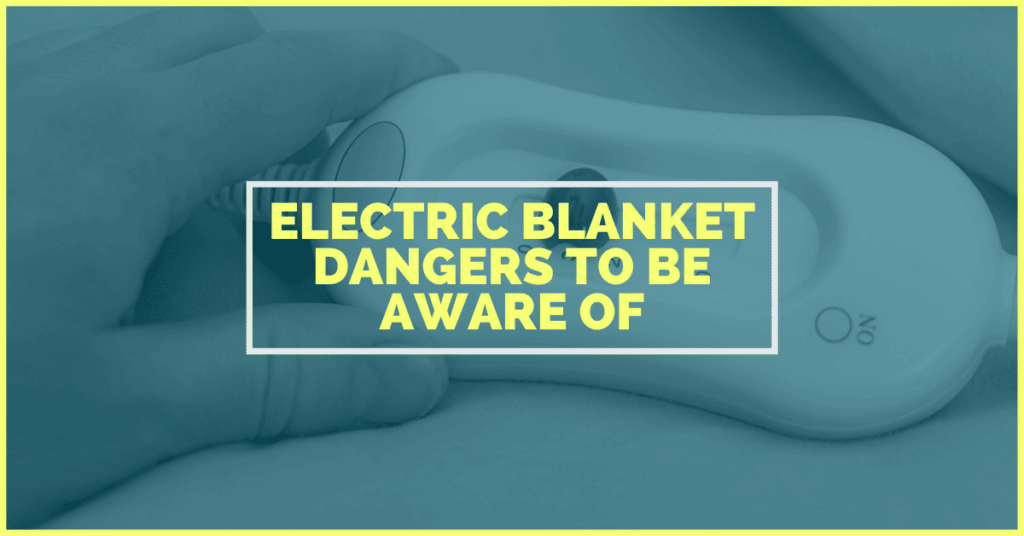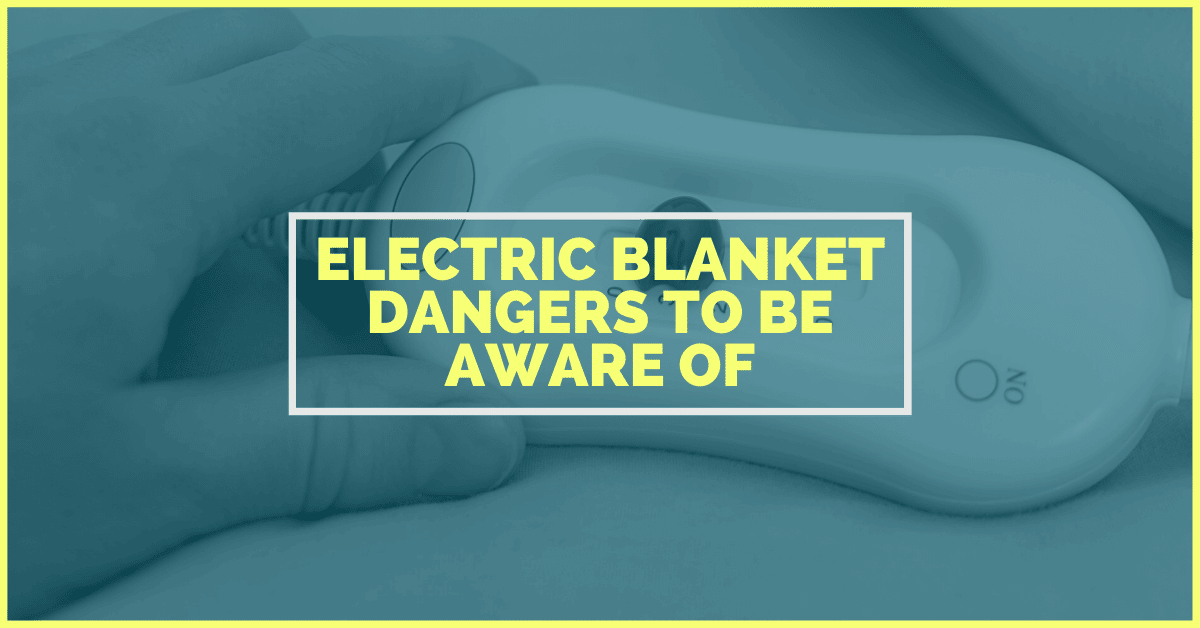 The most common electric blanket dangers that people need to be aware of are from fires and burn injuries. Research also shows that extended use of an electrical blanket can cause heatstroke. People with certain medical conditions should also be careful. To stay safe, never sleep with one on or use one that is old or damaged.
Is an electric blanket dangerous?
The Electrical Safety Foundation International (ESFI) estimates that 500 house fires per year are caused by electrical blankets.
What are the most common electric blanket dangers you need to watch for?
The most common electric blanket dangers include: (1) catching fire and burning a person and/or a home; (2) second-degree burns from prolonged use and exposure to heat; and (3) heatstroke.
Is it dangerous to sleep with with one on?
It is dangerous to sleep with an electric blanket on because if it catches fire while you are asleep, it could cause you to suffer serious or potentially fatal injuries. Prolonged exposure to the constant heat – as high as 120 degrees – generated from the blanket could also cause you to suffer second-degree burns.
Am I at risk of heatstroke if I sleep with one on?
Research has shown that death by heat stroke can result from sleeping with an electrical blanket on. Because hours of exposure to the blanket's heat can cause dehydration, the resulting impairment of one's ability to keep one's body cool, a person's body temperature may rise to life-threatening levels.
Who is at high risk of electric blanket dangers?
Medical experts recommend that people with nerve damage and poor blood circulation should not use an electrical blanket because their conditions affect their ability to detect if and when the blanket has become dangerously hot and, thus, their risk of being burned is heightened.
People with diabetes are also recommended to avoid using an electrical blanket because the neuropathy associated with diabetes can make it difficult or impossible for them to feel whether the blanket has become too hot.
Pregnant women are also cautioned against using these types of blankets because of the risk that a heating blanket may dangerously elevate a pregnant woman's body temperature.
Protecting against electric blanket dangers
The top tips for protecting your family against heating blanket dangers include: (1) replacing old, worn, or damaged blankets; (2) do not use if the electrical cord is dark, charred or frayed; (3) do not put anything on top of blanket when in use; (4) do not fold a blanket when in use; and (5) do not use while sleeping.
Additional safety tips for preventing electric blanket dangers include: (1) using an electrical blanket that automatically turns off after a certain period of time; (2) only using blankets approved by Underwriters Laboratories or Electrical Testing Laboratories; (3) using low-voltage blankets; (4) unplugging when not in use; and (5) preventing water or liquids from coming into contact with the blanket.
Get help from an experienced electric shock injury lawyer
If you or someone you love is a victim of serious personal injury or death caused by electricity, you can call and speak with Jeff Feldman, arguably the nation's most experienced electric shock accident and electrocution attorney. Jeff has litigated electrocution cases and electric shock injury cases in multiple states for families whose loved ones were injured or killed by faulty consumer products, laborers in the building industry, against utility companies for people injured by downed or low-hanging overhead power cables, and against hotels and businesses for people electrocuted in pools. Jeff also consults with injury lawyers throughout the country on electric shock injury and wrongful death cases involving electricity. You can call Jeff toll free at (800) 548-0043 for a free consultation.