Obsolete power lines comes down to profits over people, as dollars for inspection and maintenance go to the suburbs and public safety in poor cities falls by the wayside, putting lives at risk of electrocution from downed lines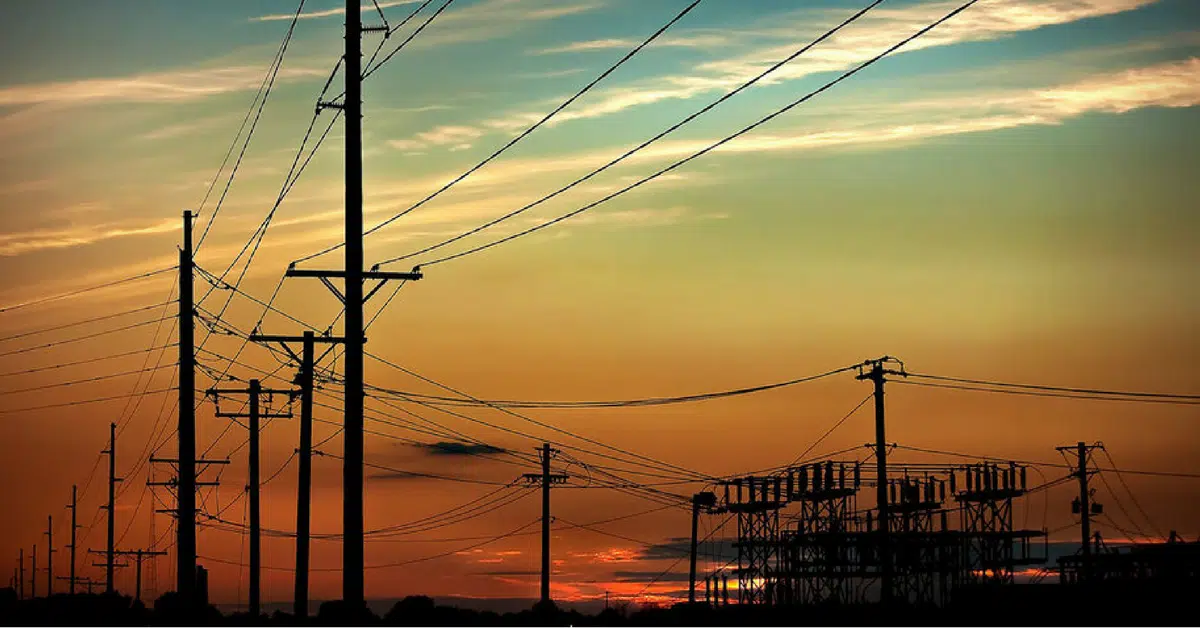 I recently wrote about the terrible electrocution of 12-year-old K'brianna Griffin of Detroit, in my blog post about protecting children from power line hazards. K'brianna was killed when she was playing in her friend's yard and came into contact with a live power line.
In K'brianna's tragic case, an inactive city power line became energized when it fell across a live DTE distribution wire. The City of Detroit's statement did not address when the wire is believed to have fallen, but the girl's death came after weeks of reports of downed wires in the area, according to police in published reports.
This indicates K'brianna's untimely death was likely entirely preventable if authorities had done their due diligence and removed the wires as soon as it was reported they were down, and therefore a hazard to residents and children.
Yet in my three decades as an electrocution attorney, both in Michigan and in many other states, I've very sadly seen that K'brianna's untimely and preventable death is one important part of a very big safety crisis:
Many utility companies and municipalities are not adequately inspecting or maintaining their power line infrastructure in poor, urban areas as they do in neighborhoods with more money and resources, where business and populations are in growth, rather than decline.
Why is this happening?
K'brianna's mother told The Detroit News that 'She was going to be somebody," as the beloved, lively little girl loved to walk dogs and planned to become a veterinarian.
Why isn't K'brianna allowed to grow to her full potential and become that veterinarian she and her family envisioned?
The short and senseless answer is: Dollars and cents in power companies' pockets.
As I've discussed on this safety blog before, pressures on capital budgets — created by the motivation to increase profits — often causes power companies to extend the useful life expectancy of their structures, often beyond what is safe.
And utility companies are not properly inspecting and maintaining power line infrastructures in urban cities like Detroit, especially those cities of declining population, because they are indeed deteriorating and it would cost them money they'd rather spend in the suburbs. They often ignore the areas that are economically depressed.
Instead, utility companies tend to put their upgrade dollars into their structures that are located in their population growth markets. Think cities with new and updated housing, thriving businesses and lots of tax dollars.
The terrible consequence is that when power line infrastructure is neglected and not properly maintained, people like K'brianna, die. Yet it seems many utility companies would rather pay out on a large electrocution verdict or settlement than put their money into inspecting, maintaining and repairing their dangerous, outdated structures to prevent these terrible deaths and electric shock injuries.
K'brianna's death sheds light on these obsolete Detroit power lines
As I write these words about the utility companies putting profits over safety, K'brianna's death is shedding light on the miles of obsolete power lines that could fall from poles and turn deadly in Detroit.
Now state utility regulators are urging action in the city to prevent more peril. In a recent report, staff at the Michigan Public Service Commission said it's Detroit's responsibility to remove abandoned wires that once powered neighborhood street lights in the 138-square-mile city.
Detroit told the agency that it could cost $35.7 million and take years to remove 900 miles of overhead wire. DTE, which controls the poles, puts the price tag at more than double if other maintenance work is included, according to an Associated Press story by Ed White.
Meanwhile, the city's chief attorney, Butch Hollowell, declined to address questions from reporters on whether Detroit will follow recommendations about removing all wires, according to public reports. He said city workers have been told that no downed lines will be left unattended until the
wire is cut and any immediate danger is eliminated.
Until then, how many more lives will be at risk of electrocution in Detroit? How many more sweet K'briannas will we have to lose?
The important safety lesson – especially if you live in an urban city like Detroit
There are various legal precedents that outline the responsibilities of utility companies to inspect their poles and power lines. Here's more information on the important legal factors on the timing of inspections.
The safety lesson here – because many of these utility companies are not looking out for your public safety or that of our children –  is to treat all wires and cables in the vicinity of any communication or power line as if they carry deadly energy, because they very often do.
This case, as with so many other fatal electrocution cases that I've worked on as an attorney, occur when utility companies fail to maintain and inspect their power line structures. When this happens, innocent people can pay the price with their lives.
There's no such thing as  electrocution "accidents."
Almost all of the severe electrical shock and electrocution cases that I've litigated over the past 30 years were, in fact, not an accident at all. They were completely preventable if the utility companies had just followed their own mandatory safety policies, and their legal duties to inspect and maintain their power distribution infrastructure.
Here's one example from another Michigan electrocution tragedy from my client and now friend, Loretta Bell.
https://michiganautolaw.wistia.com/medias/mbv4yt0gst?embedType=async&videoFoam=true&videoWidth=588
Loretta understandably thought a downed power line was a cable laying across a driveway after a bad storm in Michigan (I recently wrote about how many people do not recognize downed power lines, as in real life, they look nothing like they do in the movies). When Loretta went to check on her neighbor's house, hand in hand with her daughter, her daughter came in contact with the unperceived live wire and was fatally electrocuted before her mother's eyes.
But that wasn't the cause of this terrible tragedy.  The cause was the power company (then Detroit Edison) that failed to remove the downed power line for hours after it was reported to them, and who also installed the line too close to a rotting tree and then failed to inspect it after it was installed.
I have not been called to consult on K'brianna's case, but it seems clear her family could bring a lawsuit against the City of Detroit and DTE Energy for failure to maintain their respective installations in safe condition and failure to inspect to discover and repair potential hazards within their control.