Electrocution Accident Lawyer
Electrocution Accident Lawyers With National Recognition and Record Results
If you or a loved one has been harmed in an electrical accident anywhere in America, you deserve fair compensation and the highest caliber of legal representation. Our electrocution accident lawyers can help.
Call now for a free consultation.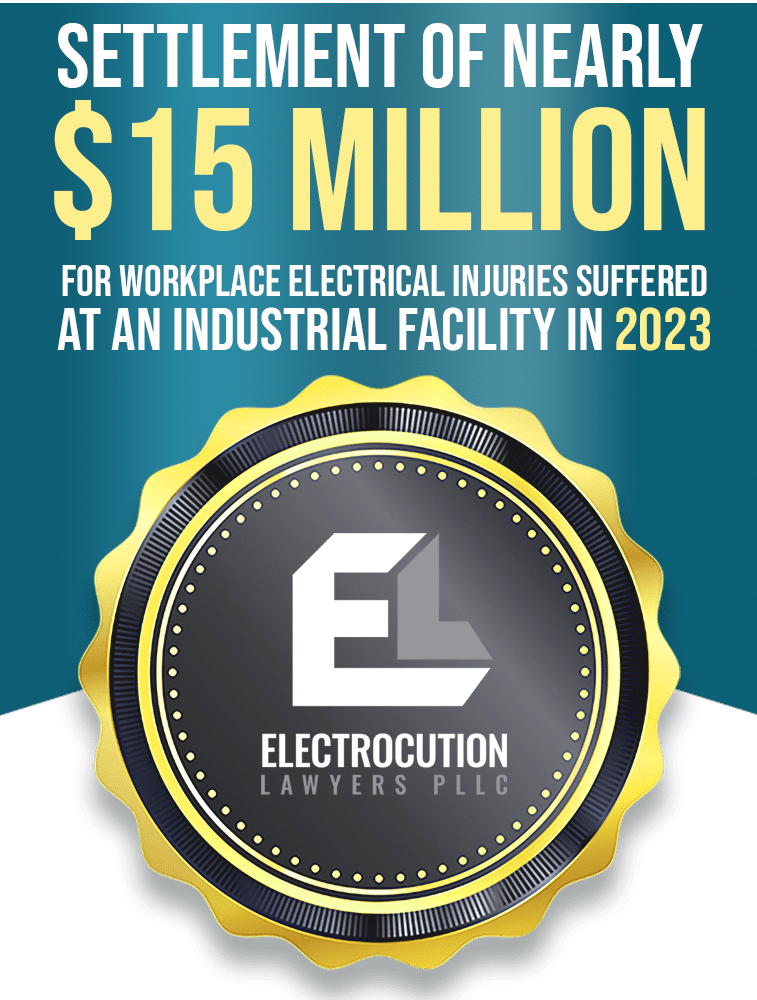 The Electrocution Experts
We exclusively handle electrocution and shock injury cases. Our electric shock and electrocution accident lawyers have been handling complex personal injury and wrongful death cases, from start to finish, for over 40 years. We have the knowledge and experience to fight for you and your loved ones.
Other lawyers turn to our team when they have an electrocution injury or wrongful death claim.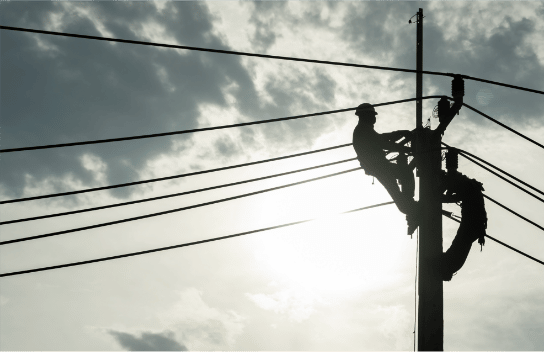 Fighting for Families After Electrocution Injuries and Wrongful Death
Electrical accidents often have catastrophic, heart-wrenching consequences for injured individuals and their families. This includes financial losses, such as medical bills and lost wages, as well as pain, suffering, and emotional anguish.
Getting the fair compensation you deserve from power and utility companies is rarely easy. This is an industry that frequently disregards public safety measures and works hard to protect its bottom line and cover up, deny, and defend its misdeeds.
But going up against a large company that has hurt or taken the life of a loved one—often by deliberate neglect and a profits-before-safety mentality—does not have to feel like David fighting Goliath. You just need an attorney who anticipates and understands this complex area of the law, anticipates the insurance company's tactics, and is willing to fight aggressively for you. 
Electrocution Lawyers, PLLC is the nation's only law firm exclusively focusing on personal injury and wrongful death cases resulting from electrocution and shock injury accidents. Our lawyers have been litigating these cases for over 40 years, with record-breaking results. We work hard to hold the negligent parties accountable, so that our clients can focus on healing. 
Contact Our Electrocution Accident Lawyers Today for a Free Consultation
You deserve the very best representation after an electrical injury or wrongful death of a family member—regardless of your economic situation or where you live. Consultations with our electrocution accident lawyers are free and you pay nothing unless we win.
There's no risk. Reach out today to see if we can help you.
Call now for a free consultation
Hurt in an electrical accident?
Jeff was so compassionate toward me and my husband at the time, and pretty much anybody involved. He just had a way of making you feel comfortable with him. We just really struck up a rapport with him, and it was genuine. He was genuinely concerned about this happening and felt that he needed to fight for us.
– Loretta Balotta, Former Client
Electrocution cases are a niche. Defense experts for utility companies are the best in the U.S. and it takes an expert to fare against their seemingly unlimited resources and power. The cases are so labor intensive and require you to work around the clock, as the defense team can be up to six or seven attorneys. Jeff brings the intensity those cases require.
I met Jeff about 40 years ago and during that period of time, I've had the opportunity to work with him on cases, so I've had the opportunity to see how he works. He's very, very specific in what he does. He's very good at what he does. He delves into all the medical and all the liability issues. He's somebody that I believe personally is one of the smartest, most conscientious attorneys in the State of Michigan.
– Leonard Koltonow, Attorney
Electric currents easily pass through the human body, which is why electrical injuries, even at relatively low voltages, are frequently catastrophic and deadly. Some common electrical injuries include:
ELECTROCUTED
Frequently Asked Questions
If you or a loved one were seriously injured or killed in an electrocution incident, you deserve compassion, answers, and fair compensation from those responsible for your loss. Read some of the questions that our electrocution accident laywers are asked here.
What's the law for electrocution cases?
Power and utility companies and other entities have a legal responsibility to inspect and maintain their equipment regularly, and are required to follow strict codes and policies to protect their workers, customers, and the public from the dangers of electrocution.
When the power companies and other parties do not meet this standard of care, they can be held liable for the injuries suffered by individuals who are electrocuted by malfunctioning wires or equipment.
What are my legal options if I'm injured in an electrocution accident while on the job?
If you suffer an electrical injury while on the job, your state's workers' compensation policy may apply.
Under the "exclusive remedy" doctrine, an employee who is receiving workers' compensation benefits from their direct employer cannot also sue them for negligence. While workers' comp will cover medical care and lost wages, it does not pay for pain and suffering, or other non-economic losses.
However, it is a mistake to assume that this means workers' compensation is the only remedy a person injured on the job can seek. Liability for an accident can be shared by multiple parties. For example, you might also have claims against the power company, a third-party contractor responsible for inspecting utility poles, or a third-party contract responsible for maintaining adjacent tree branches.
While you will be unable to sue your direct employer for additional benefits if you are receiving workers' compensation, you may still have a case against negligent parties other than your direct employer.
Do I really need an electrocution accident lawyer, or can I hire any personal injury attorney?
Electrocution cases pose unique challenges for injured individuals.
First, electrical injuries are often extremely serious, frequently resulting in significant medical expenses and lost wages, permanent injuries, or even death.
Second, proving power company negligence (for example for faulty power lines or poorly maintained electrical equipment) often requires very specific legal and scientific knowledge, including a strong understanding of the complex and highly technical National Electrical Safety Code (NESC). Furthermore, power companies send in their own "investigation teams" shortly after an incident, and may deliberately alter or misrepresent the evidence in their favor.
Hiring an attorney who has extensive experience in electrocution cases can give you a better chance to prove what really happened and get the compensation you deserve.
When should I hire an electrocution accident lawyer?
You should hire an experienced electrocution accident lawyer as soon as possible after the accident. Utility companies will not waste any time and will aggressively protect themselves against potential liability. Unfortunately, this sometimes includes hiding or misrepresenting evidence. The sooner you hire a lawyer of your own to protect your rights, the better your odds of obtaining fair compensation.
How do I find a well-qualified, experienced electrocution accident lawyer with a proven record of success?
Unfortunately, very few lawyers have extensive experience working with electrocution accident cases.
At minimum, you should ask your attorney about whether they've handled electrocution cases in the past, and if so, how frequently. You should also ask them about their familiarity with the National Electrical Safety Code (NESC) and if they have maintained working relationships with national experts in the relevant fields (like forensic pathology, electrical and mechanical engineering, and power infrastructure).
Or, you could call us. Electrocution Lawyers, PLLC is the only law firm in the United States that exclusively handles electrocution, electric shock, and power company injury and wrongful death cases. Our founding attorney, Jeffrey H. Feldman, has been handling these cases from start to finish (including jury verdicts) since the early 1980s. Attorneys across the United States refer their most difficult electrocution cases to him.
How much does an electrocution lawyer cost?
When you work with our electrocution accident lawyers, you will pay nothing unless we win your case. Our fees are then deducted from your settlement or jury award. This is called working on contingency, and it means that anyone can afford to hire exceptional legal representation, regardless of economic status and without personal risk.